Hazard 4 Bandoleer: Review
If you are looking for a great sling to carry your everyday gear, or if you need a pistol sling that will give you quick access to your weapon, the Hazard 4 Bandoleer Sling is the perfect option.
This sling is made of high-quality materials and it's constructed to withstand heavy use. It also features a number of handy features that make it ideal for both EDC and lightweight loadouts.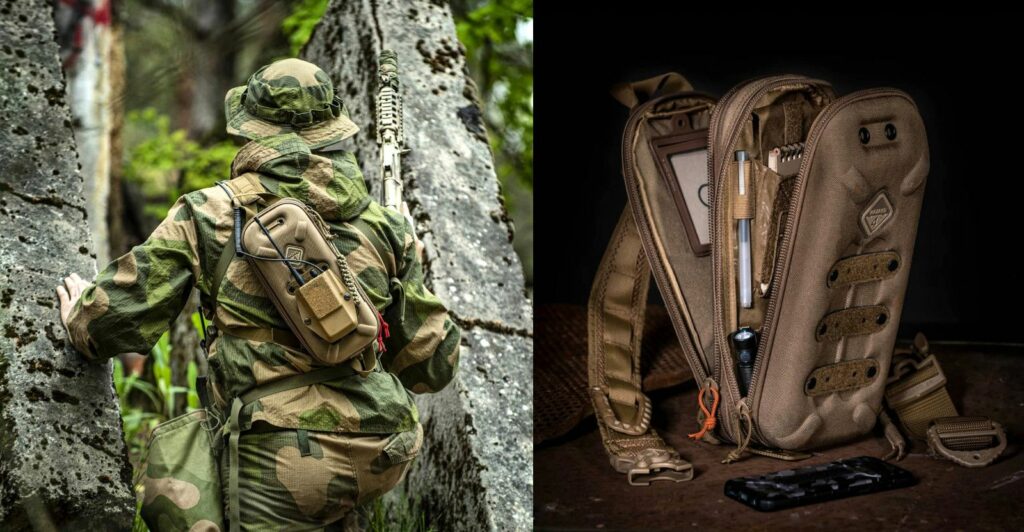 The name 'Hazard 4®' is inspired by a standard threat-classification index: '1' low, '2 & 3' moderate, and '4' deadly. Whether created by the natural environment, industrial conditions, or man-made, our gear is designed to be the last line of defense for its owner when facing these.
In this gear review, we will take a closer look at the Hazard 4 Bandoleer Sling and discuss why we think it's one of the best tactical sling backpacks on the market today!
The Hazard 4 Bandoleer Sling is made from a high-quality, durable material that can withstand a lot of abuse. The sling is also adjustable, so you can customize the fit to your specific needs. Additionally, the Bandoleer features a quick-release buckle that makes it easy to take on and off. The Hazard Bandoleer Sling is also comfortable to wear, even when you're carrying a lot of gear.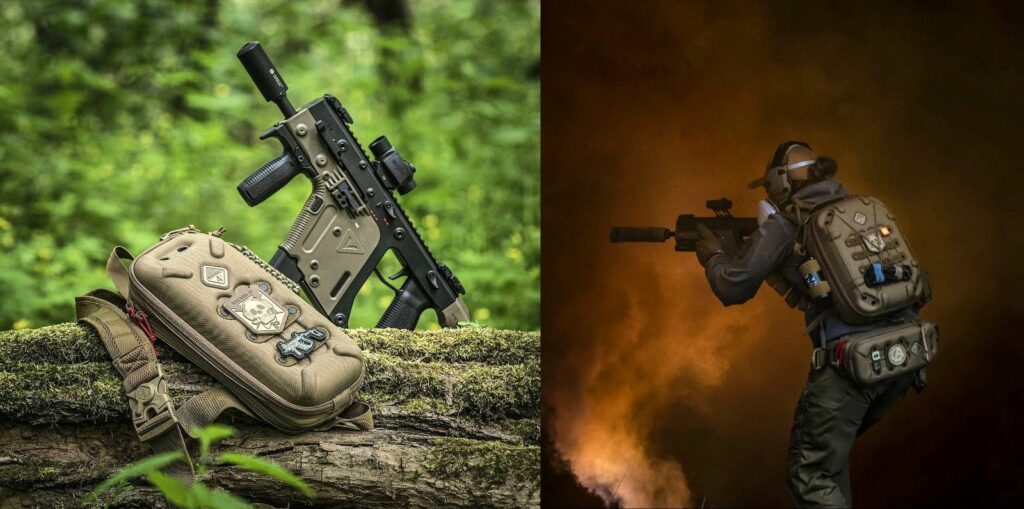 One of the best features of the Hazard Bandoleer Sling is the fact that it has a built-in pistol holster. This holster is positioned in the perfect spot for quick and easy access to your weapon. The pistol holster is also adjustable, so you can customize the fit to your specific needs. Additionally, the holster has a retention strap that keeps your weapon secure.
The Hazard 4 Bandoleer is a small, versatile pack that can be worn as an ambidextrous sling across your chest and back or waist. The uniquely designed hard shell provides durable protection for everyday carry items like keys phone bills receipts credit cards cash; it also has plenty of room in the rear pocket to store other essentials such as pen drives photographs notes books etc.
All while remaining lightweight enough so you're not encumbered during those long days at work. Also great for concealed pistol carry with quick and seamless deployment.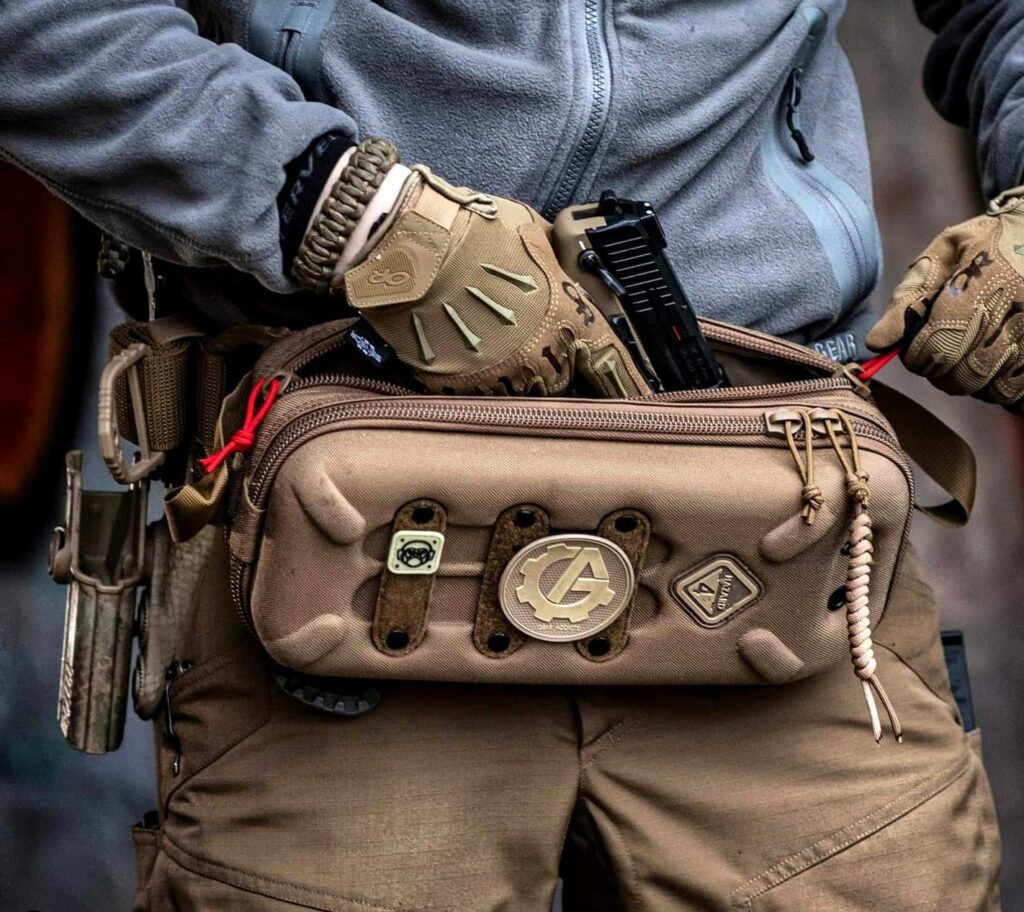 The tough hard exterior is perfect for any field trip in the wild or just the city streets . I can wear it as my go-bag and carry all of the essentials with me without worrying about messing up the compartmentalized items inside. It's like body armor for the contents.
With its tactical design, this backpack is not just a match for your daily excursions. It's also modular and built to last no matter where you go or what adventure awaits.
---