Nitecore EDC27 Flashlight: Review
The Nitecore EDC27 is a state of the art tactical flashlight with an unconventional design and ergonomics for dynamic carryability and usability that's as powerful as it is durable and adaptable.
3000 Lumens Max Output
Built-in Li-ion Battery
135.6mm (5.34″) / 31.4mm (1.24″)
124 g / 4.37 oz
As a US Special Forces operator, I've had the chance to test out the Nitecore EDC27 flashlight extensively in both mission-critical and everyday scenarios.
The Nitecore EDC27 is a high-performance EDC (Everyday Carry) flashlight. One of the most striking aspects of this flashlight is its ultra-slim and flat design. Despite being half as thin as most standard flashlights, it doesn't compromise on power. The flashlight is equipped with dual Luminus SST40 LEDs, capable of emitting a blinding maximum of 3000 lumens.
This makes it an ideal tool for scouting and searching activities. The flashlight features a TIR style lens that ensures a wide flood beam capable of reaching a maximum beam throw of 240 yards, providing maximum illumination​.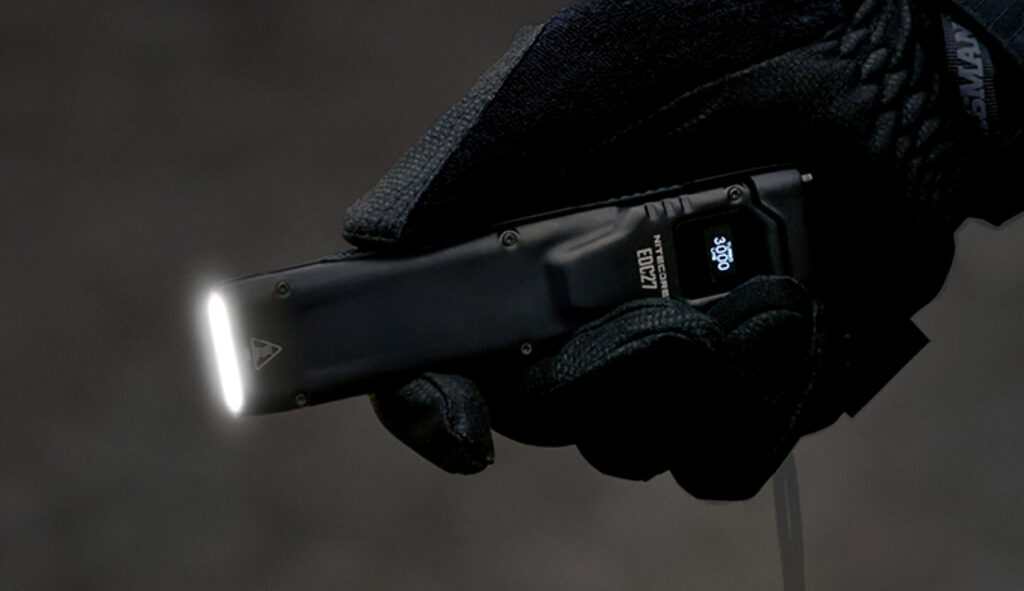 What makes the EDC27 stand out is its durability and user-friendly design. Constructed from durable stainless steel and coated with titanium-colored PVD, it's not only robust but also rated IP54 for water resistance and impact resistance. This means it can withstand harsh conditions and accidental drops, a feature that is essential in both military and everyday environments.
It also comes with a uniquely designed and adaptable heavy-duty pocket clip, which can accommodate lanyards or paracord, making it easy to carry with you all day, every day​ in a variety of positions.
The Nitecore EDC27 features an innovative side-by-side dual tail switch system, making activation, mode changing, and strobe deployment convenient, seamlessly fast and easy. The mode button doubles as a strobe switch, and holding it down provides instant access to turbo mode, whether the light is on or off. With five brightness settings to choose from – Turbo (3000 lumens), High (1000 lumens), Mid (200 lumens), Low (65 lumens), and Ultralow (15 lumens) – the EDC27 can meet all of your lighting needs​.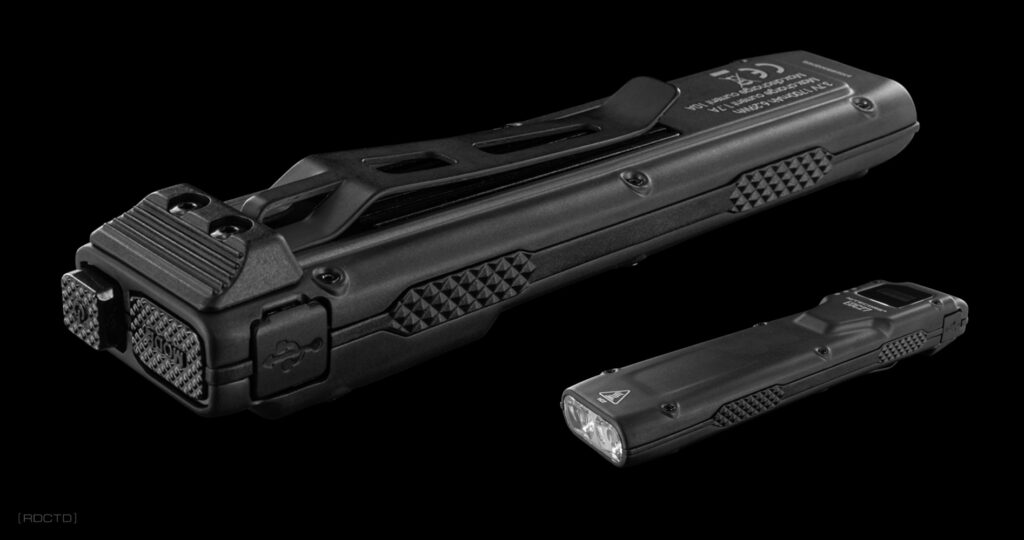 One of the unique aspects of this flashlight is its USB-C fast charging feature. The built-in battery provides up to 37 hours of runtime, and it can be rapidly charged to full in just 75 minutes. The OLED digital display screen not only adds a modern touch to the design but also provides real-time information on the brightness level, remaining runtime, and battery status. This feature is incredibly useful for keeping track of the flashlight's performance, especially during extended operations​.
In terms of its application in missions, the EDC27's powerful beam and extensive battery life make it ideal for night operations, navigation, and signaling. Its robust construction means it can withstand the rigors of field use, while the slim design and convenient pocket clip allow for easy storage and quick access. The strobe function can be a lifesaver in emergency situations, serving as a non-verbal communication tool or a means to disorient potential threats.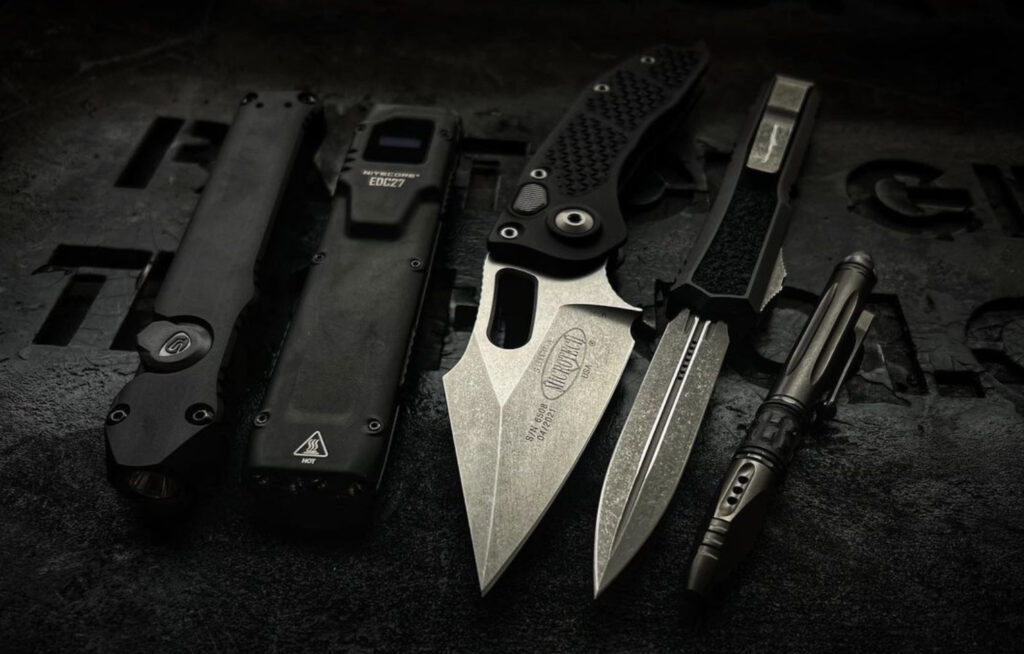 For everyday use, the EDC27 is versatile and reliable. Whether you're walking your dog at night, dealing with a power outage, or simply need a reliable light source during a late-night car repair, the EDC27 is a dependable tool. Its various brightness levels make it adaptable to a range of situations, from reading a book on the lowest setting to lighting up a path while hiking on the highest.
The only negative thing about this Nitcore model, at least in terms of it being a "tactical flashlight", is that it's viable or designed for impact striking. For example, the 511 Rapid L1 is small but can be an effective blunt weapon.
Overall, the Nitecore EDC27 is a formidable flashlight, combining power, durability, and user-friendly features in a compact and sleek design. Whether you're a Special Forces operator or a civilian looking for a reliable everyday flashlight, the EDC27 is an excellent choice for a premium torch but at a premium price.
---