Triple Aught Design | Review*
This is a Triple Aught Design review. An American brand that produces high-end tactical / adventure / survival / outdoor / military tad gear and clothes.
Mission Capable. Whether on your toughest missions or in your everyday adventures, we know that exceptional quality and engineered functionality will help you succeed.
Triple Aught Design (TAD) is a *truly* American made company that specializes in manufacturing high-quality, durable, and functional outdoor gear, apparel, and equipment for a variety of activities such as hiking, camping and tactical operations. The brand is known for its attention to detail, robust construction, and innovative designs. Their products cater to a wide range of customers, including outdoor enthusiasts, military personnel, law enforcement officers, and adventurers.
TAD has its headquarters in San Francisco, California. Their product line includes clothing (such as jackets, pants, and shirts), backpacks, accessories (like pouches, patches, and hats), and various types of outdoor and tactical gear. The brand has gained a loyal following over the years, primarily due to its commitment to producing high-quality, durable, and reliable products that perform well in demanding situations.
TAD REVIEWS //
FAST Pack EDC Backpack
Life Capsule Omeg
Transport Sleeve Wallet
FAST Pack Litespeed
SERE Pouch 1 With Kit
Stealth Hoodie LT Jacket
TAD INTEL //
» Urban EDC Loadout
» Pack Setup Guide V1
» Packed Control Panel 2
» TAD "Tux" Menswear
» Pack Shoulder Torch
» Pack Setup Guide V2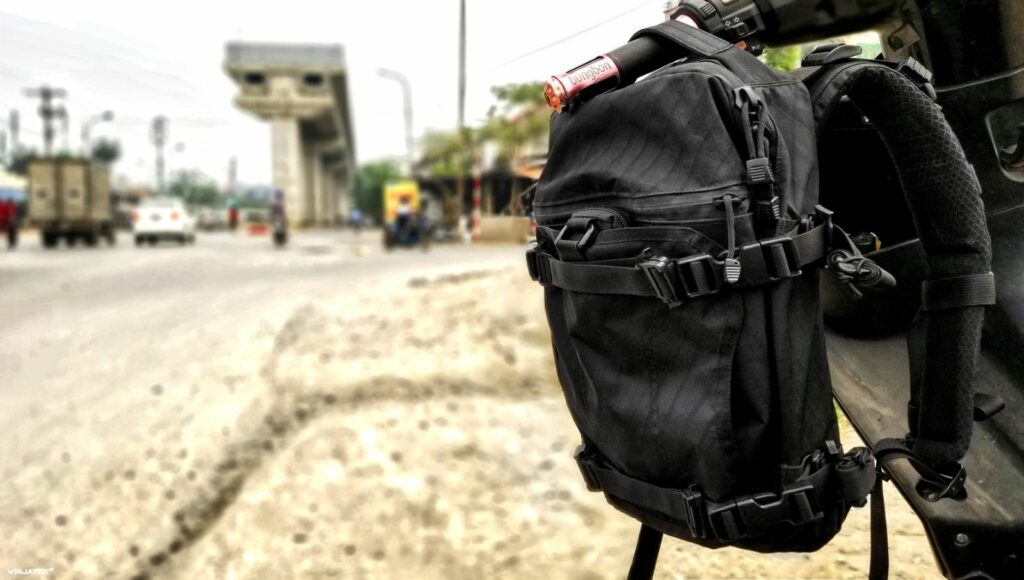 I've been an avid user of Triple Aught Design products since 2012 with their FAST Pack Litespeed backpack. My packing lists, EDC and menswear have been variously equipped with "TAD Gear" ever since.
Of the many Triple Aught Design reviews I've published, there's far more gear that I have used and currently equip that haven't been personally reviewed.
Although their products are built to last, I frequently change out and revise my equipment and wardrobe as new TAD gear is released. But that's only because I like almost everything they come out with and they do come out with new releases almost on a weekly basis.
My current loadout consists of; Transport Cubes (x5), Recon AC Pant, Alchemy Half-Zip Baselayer, FAST Pack Scout VX42, Control Panel 2, Transport Sleeve, Life Capsule Omega, RDDP1 Pouch.
FAST Pack VX42 Prototype // Hanoi, Vietnam
Triple Aught Design has a reputation of being exclusive and therefore expensive, at least compared to their competitors such as 511 Tactical.
However, TAD does make a better product, not just in design, but manufacturing as well. The quality, attention to detail and the materials used is superior. In this case you get what you pay for. Not just in name but in a physically worthy product to match its cost.
This is why TAD gear reviews are always outstanding with an almost cult-like following customer base.
For a non-mainstream brand, there's a lot of counterfeit Triple Aught Design gear out there and stolen styles from other reputable brands.
Triple Aught Design Review Prototype
Control Panel 2 With Loadout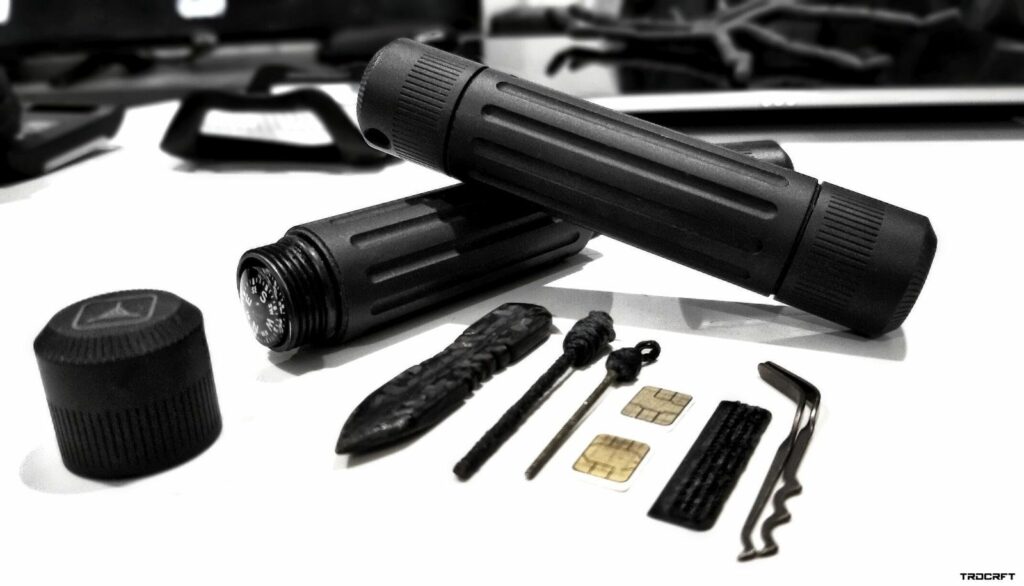 Triple Aught Design Survival Kit
Very few brands in the same field, with Goruck being an exception, can match their packs and bags.
However, Triple Aught Design's technical clothing line is strides ahead of Goruck's current apparel, perhaps on par with Arc'teryx and Vollebak.
TAD does not mass produce their goods. Instead making limited and short-runs of their product line.
This allows for better quality control and adds a rarity factor. Also, everything they make is made in the USA, further heightening the overall quality of their gear.
With the exception of some of their clothes being made in Canada. But never in China or other countries notorious for cheap labor and manufacturing.
They don't just make great gear, they stand behind their products with excellent customer service.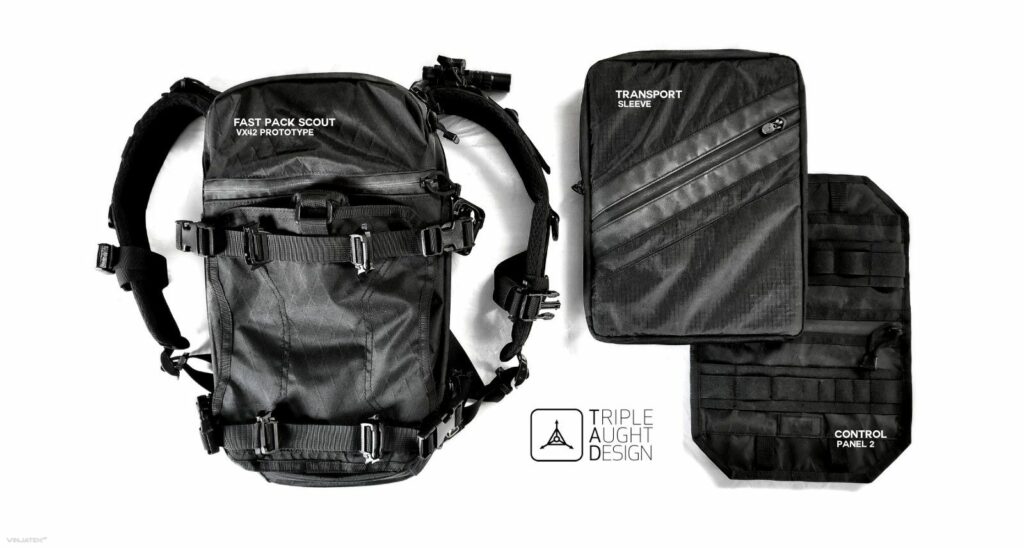 New TAD product releases and restocks (which occur weekly), often sell out within hours to days. So it's best to join their newsletter to be alerted accordingly. Alternately, the TAD Junkies Facebook page is a great place to buy or sell used TAD gear.
Because of their limited edition releases, eBay is also an option for hard to find TAD gear – but expect to pay for a premium. And watch out for counterfeits.
A Triple Aught Design promo code or coupon rarely comes along but they do often have sales and close outs. Alternately, their occasional Foundry projects offer semi-custom and experimental products.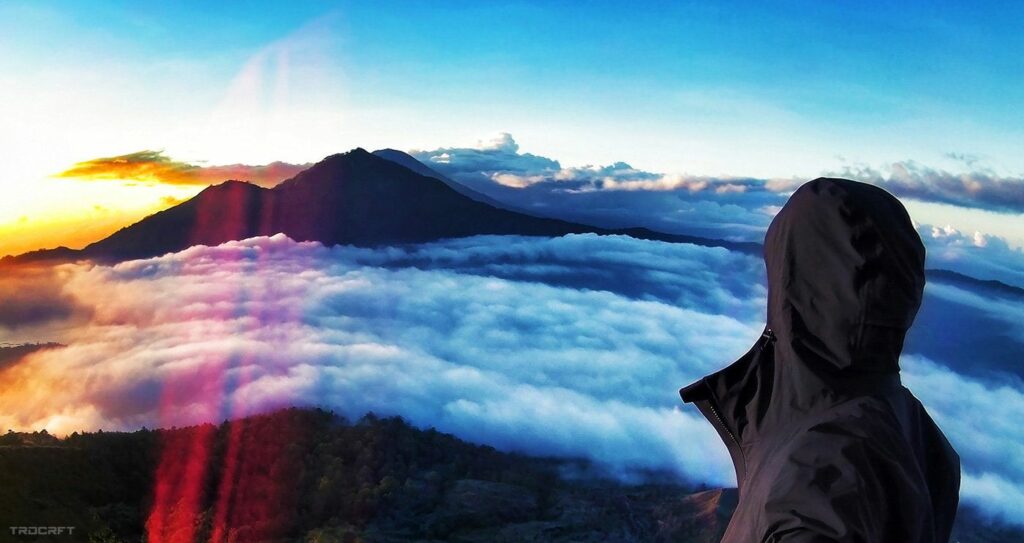 TAD Gear: Raptor Hoodie @ Mount Batur in Bali, Indonesia
TAD Gear was founded in 2010 and has gone through many developments but still retains their focus on making premium technical, tactical and outdoor gear for the demanding user.
Although primarily an online retailer, there is a brick and mortar Triple Aught Design store (Dog Patch Base) in San Francisco, California, USA.
View all #tripleaughtdesign tagged intel.
[Featured photo gear: FAST Pack Scout VX42 Prototype Backpack, Transport Sleeve and Control Panel 2 – all made by Triple Aught Design.]