SOG Pentagon FX Covert Blackout Knife: Review
A tradecraft review of the SOG Pentagon FX Covert Blackout. A stealthy and dynamic tactical knife; focusing on functionality and utility in the realms of self-defense and urban survival.
+ S25VN 3.5″ Full Tang Blade
+ Adaptive Sheath System
+ Skeleton / G10 Handles
+ Blacked Out DE Dagger
The SOG Pentagon FX Covert Blackout Knife is an essential tool designed with the principles of covert operative functionality in mind.
Leveraging the tradecraft knowledge used by Special Forces and the CIA, this knife is not just a cutting tool; it's a meticulously crafted instrument that can serve many purposes, ranging from self-defense to everyday utility. Its sleek, blackout design emphasizes discreet and efficient usage, aligning with the demands of modern urban survivalists.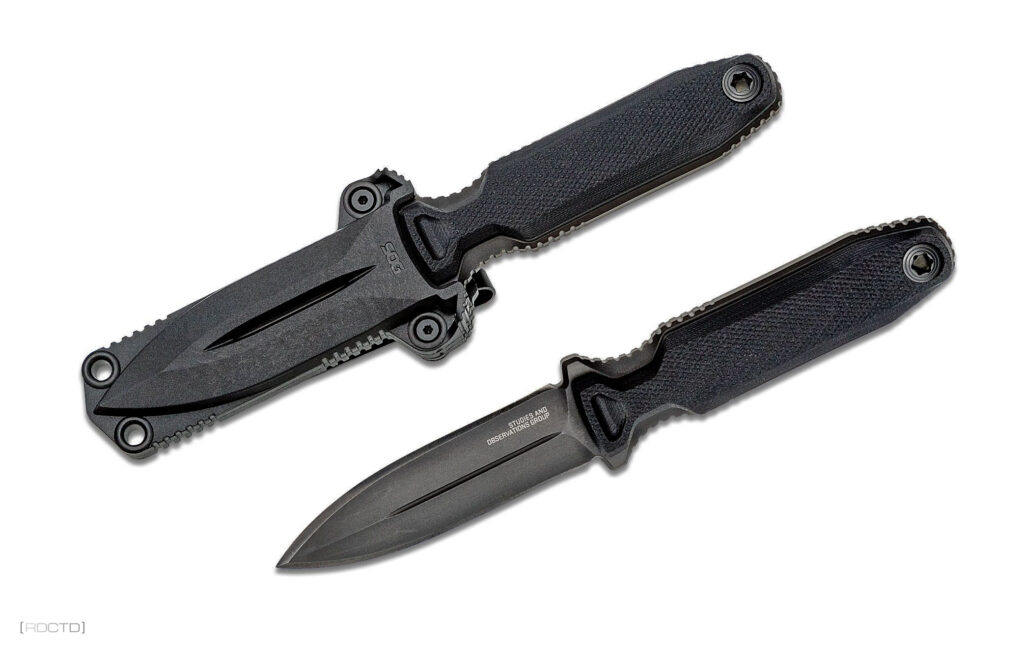 Blade Design
The knife's blade, made of high-quality CPM S35VN "super" stainless steel, is coated in a non-reflective blackout finish, offering both aesthetic appeal and tactical advantage. Its spearpoint double edge ensures versatility, allowing for both slashing and piercing.
Handle
Ergonomically and symmetrically designed with a textured grip from solid G10, the handle ensures that the user maintains control in all conditions, whether it's a tense self-defense scenario or a simple everyday task. The handles can also be removed with ease to expose the skeleton handles designed for such "naked" grip for further concealment capabilities.
Sheath
The Pentagon FX comes with a secure sheath integrated with SOG's Universal Mounting System, allowing it to be carried discreetly and accessed rapidly on a belt, IWB, velcro and MOLLE. This design is rooted in the kind of tradecraft that would make it a suitable companion for any operative.
Balance
The balance of weight and size ensures that the knife is comfortable to carry as an everyday tool (EDC) without compromising its effectiveness in a self-defense situation deployed from concealed carry positions.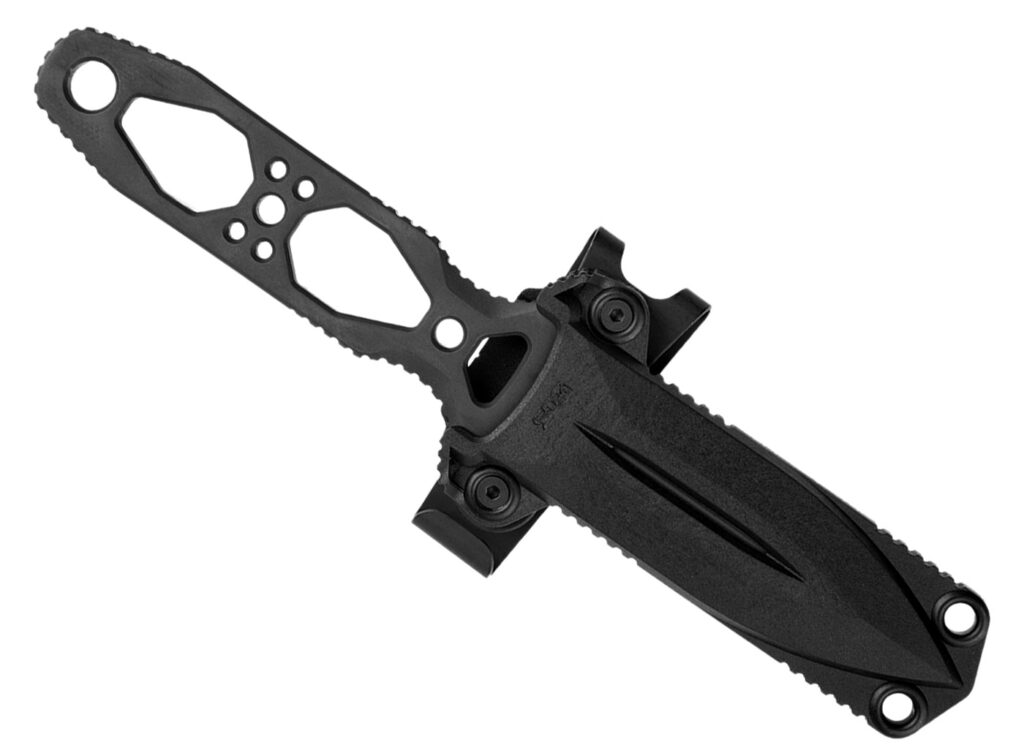 Self-Defense and as an EDC Option
Self-Defense: Its sharp edge, reinforced by a well-designed handle, allows for quick, precise action. Whether you are a trained professional or an individual concerned about personal safety, the knife's capabilities are tailored for self-defense scenarios.
Everyday Carry (EDC): The knife's size and weight make it a practical choice for daily use. From cutting cords to opening packages, its diverse functions make it an essential part of any urban survival kit. However, the double-edged blade may not be ideal for certain cutting tasks or legal carry parameters.
Covert Operative Appeal: With its discreet design, this knife echoes the principles that are integral to the work of a covert operative. The blackout finish, along with its multi-functionality, aligns it with a tradecraft that prioritizes stealth and efficiency.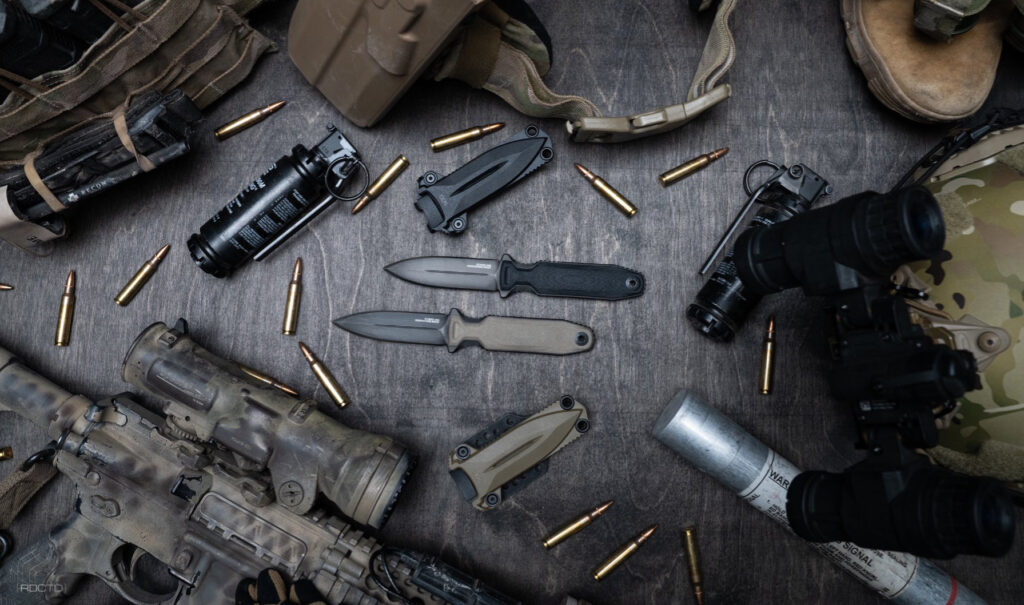 The SOG Pentagon FX Covert Blackout Knife is not just another blade in the market; it's a well-thought-out tool that resonates with the professional demands of self-defense and urban survival. With features designed keeping in mind the techniques and principles of covert operatives, it offers a perfect blend of form and function.
Whether you're considering it for tactical applications, personal safety or daily utility, this knife stands as a robust and reliable option. Its design and features make it more than just a knife; it's a symbol of preparedness and self-reliance.
---